The Money House
17 Mar 2023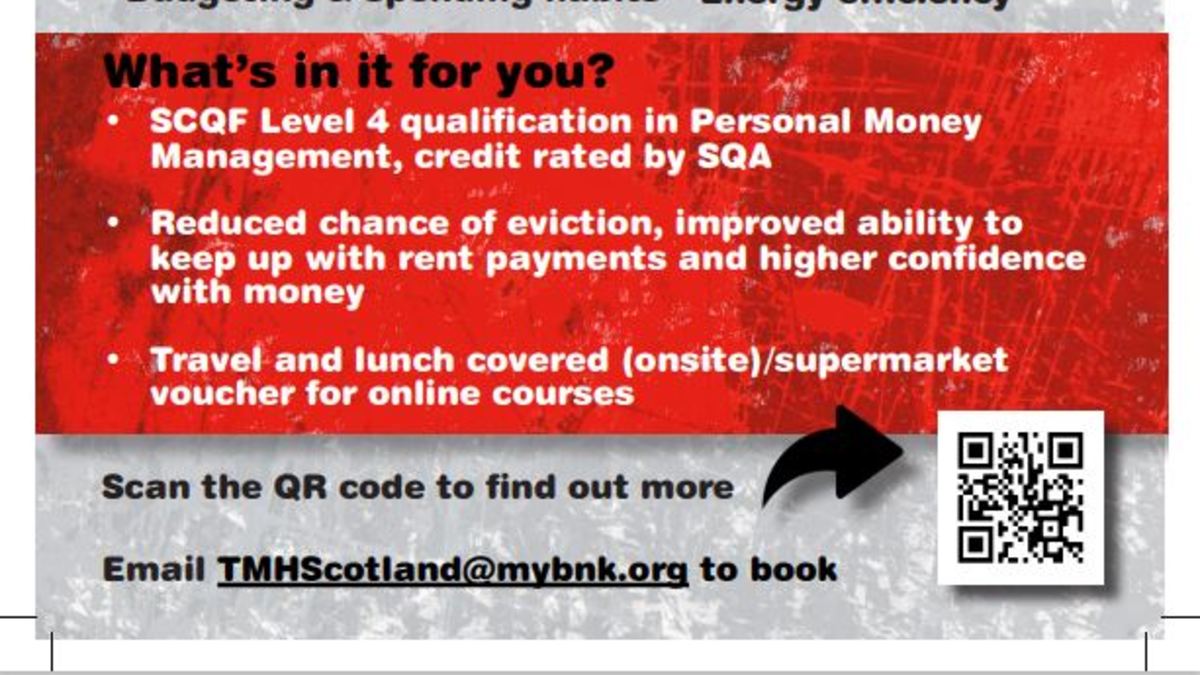 The Money House helps young people in, or about to move into, independent housing manage their money and maintain their tenancy. Participants gain practical, financial and digital skills to help them pay their rent on time, keep up with bills and budget their living costs.
The course covers topics like budgeting, banking, tenancy agreements, avoiding eviction and planning for the future and participants gain an SCQF Level 4 qualification.
Scan the QR Code to find out more or have a look on their website: http://bit.ly/3JJVvH0
You can refer yourself directly or ask our Community Empowerment Officer, Gail Paterson, if she can refer you.